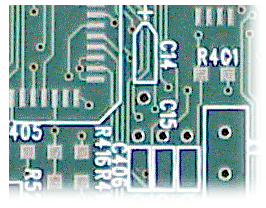 The Technetics Corporation's CAD/CAM team is your technical partner for successful design and documentation of your engineering project.
Our team of talented, dedicated employees emphasize quality in schematic entry, PCB design, mechanical detailing and documentation. We provide easy to read schematics and bill of materials that are accurate and informative. Printed wiring boards are designed with emphasis on quality while achieving testability and design for manufacturing (DFM).
Panelization of your PWB in our Cam software provides total control of the final product and is a quality control step to ensure that your specifications are met. Reverse engineering is also possible with our CAM software. Just supply the desired board and Technetics can duplicate PCB designs that have been lost or created in obsolete software.
Our Electronic Documentation Management process allows for redline mark-ups to be transmitted via e-mail, reducing lead time and ensuring accurate exchange of information.
Technetics offers customer specific FTP sites that guarantee your files are available for downloading when you want them.
Experience:
Technetics has been involved in design and documentation since 1973.
Type of Services:
Library Management
Schematic Capture
Mechanical Detailing
PWB Design
BOM Management
File Archive
Assembly Documentation
Reverse Engineering
CAM Services
Type of Designs:
High Speed Digital
BGA
RF
High Power/Current
Electronic Motor Controls
Type of Industry:
Automotive including Electronic Vehicle
Medical
Telecommunication
Industrial Controls
Product:
Fast turn, high quality, competitive price
Difference:
FTP site-Immediate on demand access
EDM (Electronic Documentation Management)
Quick, accurate exchange of files
Accurate design audit trail
CAD services "at your desk"